Glory DeSimone, President
Glory brings more than 30 years of experience working with business and Human Resources executives and their teams to enhance their effectiveness and achieve strategic goals. She helps organizations in transition align their people plans and practices with business priorities.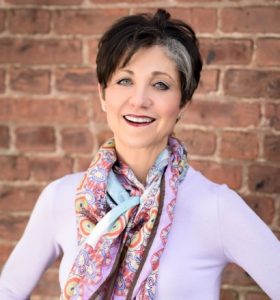 Glory has extensive experience in change management and organizational design. She also has led global human capital strategy and execution for companies during periods of growth and transformation. She brings a practical and client-driven approach to people challenges in the workplace, and she is a creative and action-oriented problem solver. Areas of expertise include: leadership team alignment and effectiveness, business-driven talent and succession strategy and execution, HR organization strategy and operational effectiveness, diversity and inclusion, and enhancing corporate culture.
Prior to founding her consulting firm, Glory was a Managing Director at JPMorgan Chase, holding key HR leadership roles in Investment Banking and Corporate HR functions.  While there, she led major HR integration efforts for global capital markets divisions following the mergers of Manufacturers Hanover/Chemical banks, Chemical/Chase and Chase/JP Morgan banks, as well as HR policy integration company wide following the merger of JP Morgan Chase and BankOne in 2004.  More recently, she served as the Chief Human Resources Officer for E*TRADE Financial Corporation and Brown Brothers Harriman & Co., where she led change initiatives across HR, optimizing HR operational performance and impact with the business.  In these capacities, she has successfully partnered with senior leaders to address management and organizational challenges, helping them maximize team performance and develop their bench strength.
Glory is known for her ability to assist leaders in devising and implementing strategies that improve operating results and enhance cultures.
Glory holds an undergraduate degree in English Literature from Douglass College of Rutgers University and an MBA in Finance from Fairleigh Dickinson University.